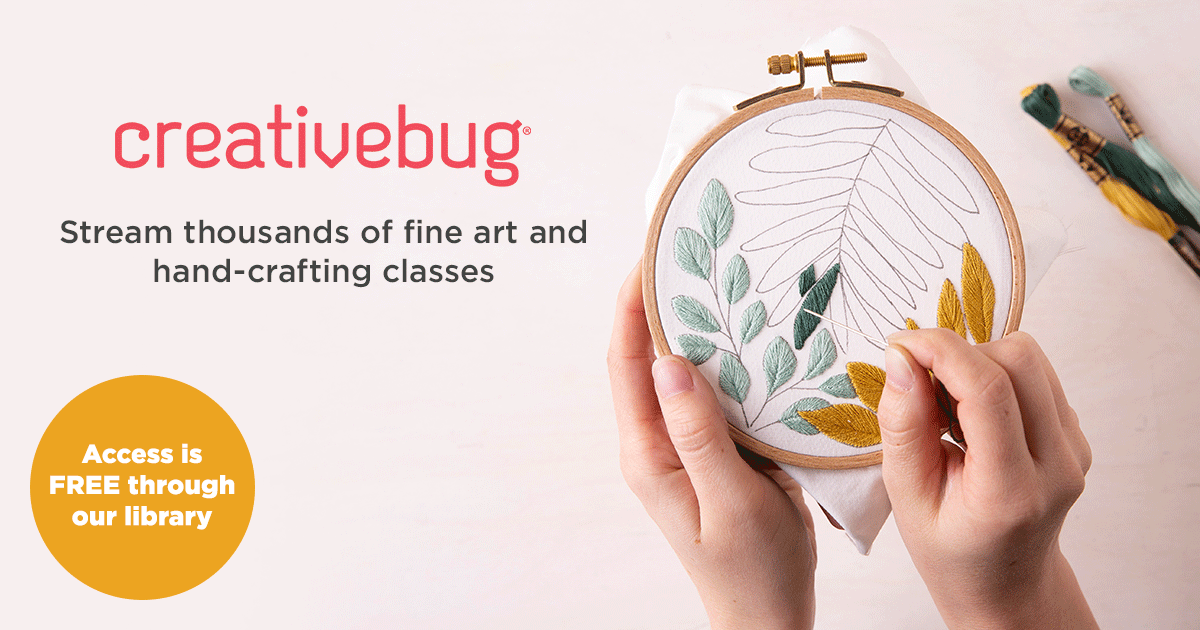 P.I. Bookies
Join us for lively discussions about books at the Presque Isle Library, on the second Monday of each month at 1:30pm.
Next meeting: April 10
Next read: People of the Book by Geraldine Brooks
"I do believe something very magical can happen when you read a book." -C.S. Lewis
Fiber-Arts Group
2nd and 4th Tuesdays of the month, at 12pm in the Community Center (next door)
Next meeting date:
April 11
---
Whether you enjoy knitting, stitching, quilting, felting, sewing, crocheting, or any other fiber art, this group is open to anyone interested in working on their own projects and sharing ideas.
Show and Tell encouraged!
Short Story Club
1st & 3rd Wednesdays of the month at 10am
Everyone welcome - bring your friends!
Wednesday, April 5th - we'll be discussing "Gimpel the Fool" by Isaac Bashevis Singer
New Digital Online Services
New & Improved Catalog How-To
Did you know that the oldest Dairy Queen in Wisconsin can be found in Lake Nebagamon? Or that Sayner is the birthplace of the snowmobile? Northern Wisconsin is full of history, culture, and natural…
Read More
During the months of March-April, we are excited to have the artwork of the talented Manito Art League members in the library! This multimedia exhibit includes photography, oil and acrylic paintings, woodworking, watercolors,…
Read More