Fiber-Arts Group
2nd and 4th Tuesdays of the month, at 12pm in the Community Center (next door)
Next meeting date: September 19
---
Whether you enjoy knitting, stitching, quilting, felting, sewing, crocheting, or any other fiber art, this group is open to anyone interested in working on their own projects and sharing ideas.
Show and Tell encouraged!
Short Story Club
2nd Wednesdays of the month at 10am
Everyone welcome - bring your friends!
October 4 - "Zelig" by Benjamin Rosenblatt
October 18 - "Little Silver" by Mary Lerner
P.I. Bookies
Join us for lively discussions about books at the Presque Isle Library, on the second Monday of each month at 1:30pm.
Next meeting: October 9
Next read: "The Island of Missing Trees" by Elif Shafak
"I do believe something very magical can happen when you read a book." -C.S. Lewis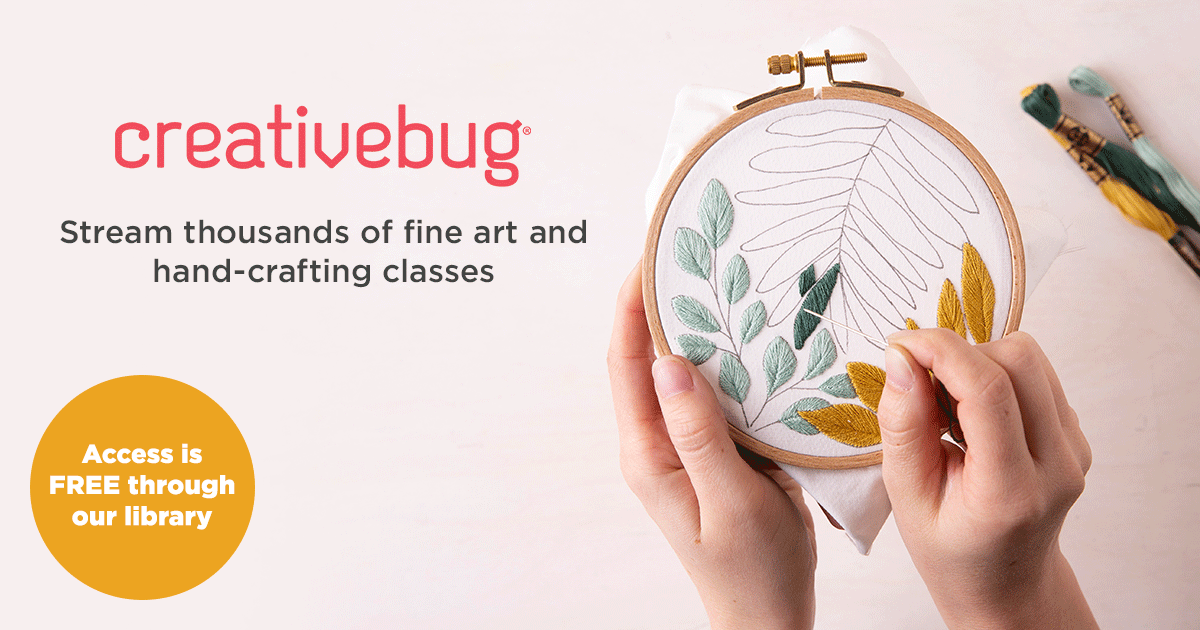 New Digital Online Services
New & Improved Catalog How-To
Join Ann Milne and Jackie Schenck to hear about their adventures in Northern Italy, attending an 8-day cooking school and traveling through the Piedmonte region of Italy to sample the wines, cheeses, and cuisines…
Read More
During the month of September, the Presque Isle Community Library presents "Your Up-North Spirit" art exhibit by Polly Sievert. An Artist's Reception will be held Tuesday, September 5 from 3 to 5pm with an…
Read More